Retired
S.W.A.T.

Leader Reveals The Exact System
Being Used By

Tactical

Operators To Build
Freaky-

Strong

Muscle WITHOUT Looking Like A
Puffed-Up Bodybuilder OR Wasting Boring Hours In
The Gym Working On Their "Pump"

BY TODD LAMB November 28, 2020
Retired SWAT Leader, Tactical Fitness Expert
Did you know that how strong you are is the #1 predictor of how little you will age?
That's right, simply by getting stronger, men can actually look like they are aging "backwards." In fact you actually need to workout LESS in order to look as much as a decade younger than you are right now in less than 60 days.
It's true, you don't need to spend crazy hours in the gym doing boring muscle pump exercises. As a matter of fact, training like a bodybuilder can actually age you faster and give you a puffed up "marshmallow man" body. And…
As soon as you stop doing endless sets of muscle pump reps your physique deflates like a balloon AND you quickly lose whatever strength gains you managed to make.
Listen: I learned all this the hard way. And I want to share the simple system I discovered when I was working SWAT, that now allows me to easily boast a lean, muscular and athletic body in my late 40s while I train half as much as I did when I was younger.
If you're over 35… and you're thinking that your best physique is behind you… just read this letter right to the end. It will change the way you think about your age, and get you excited to build the most powerful and impressive body of your life…
Your Workout May Be Killing The Body You Want
Did you ever see a photo of yourself and wonder what the heck happened?… Because you just didn't look anything like you thought you did… or should…
I felt the bottom drop out of my stomach when my wife showed me a photo she took on my 32nd birthday. In my mind I was a lean and sleek tactical operator with an athletic physique.
Yet what I saw in the photo looked more like an overfed bull put out to pasture than the wiry and powerful leopard I imagined myself to be! I had no neck. My face looked like I'd just been stung by a bee. And my entire body was like a whoopee cushion ready to pop!
I was disgusted to think of all the hours I put in at the gym… only to look like a bloated carcass.
And as I walked into work the next day and assessed what the other guys on my SWAT team looked like, I wanted to smack my head against my locker. These guys all had the powerful and athletic looking physique I thought I had.
I couldn't hide from the truth anymore. My workout plan and my diet had created a puffy and inflated sack of flesh. Plus… the more I thought about it… I realized that I was also working out TWICE AS MUCH as the other guys on the team…
I was always proud to be the first one into the gym, and the last one to leave. But I guess the whole time the other guys must have been snickering behind my back…
The Tactical Training Secret Is In Working Out Less
Listen, just like any other guy… if I get lost driving my car, I'd usually rather just drive around for hours hoping to find my destination instead of asking for directions. However…
I was so disgusted with myself, and so desperate to fix my bloated body as quickly as I could, that I took hat in hand and actually asked one of my team members for help…
This guy had a body like a coiled viper, ready to strike at a moment's notice. He wasn't huge, yet everyone knew that if you needed to get carried off the field of fire, you wanted this guy at your side. He was also a very humble and reliable guy, so I knew I could trust him…
Look: I'll keep this simple. I'm just going to tell you what he told me, ok…
"Todd, I've actually been watching and cringing when you train. I didn't want to say anything until you asked, but the first thing you need to do is cut your workout volume in half and stop doing those useless bodybuilding exercises you love…"
Yeah… nice guy but he doesn't pull punches or sugarcoat shit… :-)
Long story short, we became training partners and he filled me in on what all the other guys already knew about building what he called "Tactical Muscle."
I'll share what I learned in a minute. First…
Tactical Muscle

Is NOT For Everyone…

To make it simple… there are basically 2 physical responses you can target in your workouts.

1) You can trigger the growth of Tactical Muscle, or 2) you can build Show Muscle. What's the difference?…

Straight up… Tactical Muscle is a thoroughbred race horse while Show Muscle is a Clydesdale. Sure, both are strong and imposing, but for very different reasons.

A man with Tactical Muscle can boast of what a lot of experts call the "Power Physique." And it is built through an exciting daily quest for strength and power!

On the other hand, Show Muscle is all about the puffy physique that bodybuilders are after. And it requires hours and hours of boring exercise volume designed to create a muscle pump and to force the body to inflate against its nature.

Now… the question is… which one do YOU want to pursue.
Because I'll be honest… some guys like the inflated physique that comes with the Show Muscle style of training. And that is totally fine. I'm not here to impose my opinion on who has the best physique. However…
If you'd rather work out less, and you like the idea of creating the type of Power Physique that comes naturally when you train for Tactical Muscle, then keep reading.
You're about to discover the exact system tactical operators around the world are using to build the type of functional, powerful and unbreakable strength that keeps them safe and effective on the job!…
You Must Target the RIGHT Kind Of Muscle Fiber Growth…
The first thing my training partner set me straight on… "Todd, you're going to start by packing on a very SPECIFIC kind of muscle"…
Listen: We're not talking just any muscle…
Do NOT make the mistake of building useless, puffy and temporary muscle you see on failed bodybuilders and gym-rat wanna bees…
Instead, you want rock hard, vascular and shredded muscle that's as useful for taking down bad guys as it is for attracting the ladies…
You see, building muscle can happen in two ways…
Most mass building programs simply increase the volume of the fluid in your muscle cells…
This is called sarcoplasmic hypertrophy… And the result is a puffy physique with very little added strength and function…
However, Tactical Muscle requires increasing the size and strength of the actual muscle fibers… This is called myofibrillar hypertrophy…
And it generates the Power Physique that athletes and tactical operators are famous for. PLUS it doesn't immediately deflate if you stop for a few weeks!…
Now, to generate this "myofibrillar hypertrophy"… you're going to need to get STRONG…
Here's how…
Strength Starts In Your Brain!…
Believe it or not the one thing that holds you back from insanely quick strength and muscle building gains is your mind. However it's not in the way you think…
You need to "TRICK" your mind into letting you lift heavier and grow faster…
What I really mean is that the complex web of your nervous system and brain is holding you back from your full strength accumulation and muscle building future…
Your mind-body connection has automatic protective mechanisms meant to stop you from hurting yourself. In other words your nervous system likes to play it safe and put on the brakes — limiting how much you are able to lift. However…
Your body is actually capable of lifting WAY MORE than your nervous system thinks. And…
There's a way to "trick" your nervous system into easing off the brakes and letting you lift weight at your true potential…
And this sneaky trick — when used wisely and properly — helps peel back your nervous system roadblocks and opens you up to a whole new world of strength and mass.
My exact Tactical Muscle method is a carefully calculated weight "ramping system" used to progressively excite your nervous system WITHOUT triggering its defences. The trick though is in the specific formula for creating "waves" in the weights you use. This keeps your muscles off balance and triggers massive strength increases.
I won't get too geeky, but my very precise system takes advantage of something called "post-tetanic facilitation" to stimulate your high threshold motor units so you can lift more and grow faster.
Basically you'll be exploiting the principle of "neural disinhibition" to trick your mind into letting you achieve your fastest strength gains and muscle growth possible! And…
I'll also help you master the three big PRESTIGE lifts — Bench Press, Squat, Deadlift — with detailed tutorials. Like it or not… these are the 3 lifts other guys are judging you on in the gym. Plus, these 3 exercises — when combined with the other supporting exercises in my system — have the highest potential to deliver shocking strength and size gains using my loading protocols.
And I've condensed everything you need to achieve these nearly unbelievable results into ONE easy-to-follow Blueprint so you know exactly how much to load onto the bar for every set!…
Introducing the
Tactical Muscle

System

After years of reserving this system exclusively for the elite operators I work with from around the world, I've tweaked and perfected every aspect of these methods to get the fastest results possible with the lowest conceivable risk of injury.
And now their results can be your results too! For the very first time I'm making the Tactical Muscle System available to civilian men who want the same lightning fast strength gains and muscle growth previously reserved only for elite military and law enforcement operators.
Listen: I'm taking a bit of a risk here. A big part of my livelihood depends on the work I do with my elite clients. But I feel like it's worth the risk. And that it will help me achieve my real mission in life…
You see, a couple years back I made a big commitment to something I really believe in. I decided that I WILL help 1 Million regular guys lead the Alpha Life. And to me that means having the strength, skills, health and wealth to lead, nurture and protect…
Helping you achieve the kind of strength built through Tactical Muscle is part of that mission. Which makes your success my success!
That's Why I'm Doing Something Frankly-Astonishing For You Today…
Because I'm committed to make sure EVERY man interested in building a rock-hard Power Physique has easy access to the Tactical Muscle system…
…I'm not going to ask you to pay anywhere near the already more-than-fair price my elite clients are paying for my coaching. Look: These guys are happy to pay $297 a MONTH for essentially the same information. However…
I've managed to distill all my coaching methods into a simple System that I can make available to you for a fraction of the price. And after talking to a lot of guys who are already using my programs… I've decided that $79 is a very reasonable price for a System that works so well, and so quickly!…
However — while this page is still online, and not a minute longer — I'm actually going to knock another 63% OFF your price to get your hands on Tactical Muscle! Just use the button below to secure your price while you can!
You see… if I get a lot of blowback from my clients I'll have to put a stop to the discount on this special page. In fact I may even have to raise the regular price higher than $79. So please… if you come back to this page in a week, a day, or even a few hours, and the special discounted price is not longer available… do not write in asking for a special exception. I just won't be able to help you. Take action now…
Your Price
(Action Takers Discount)
$29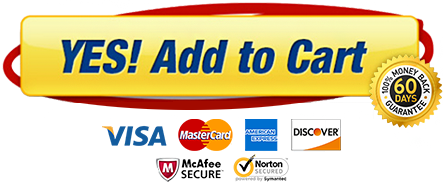 Plus… I'll Actually Guarantee Your Results
Listen, I guarantee you'll start seeing noticeable results even in the first couple weeks. Yet I'll still give you an entire 2 months — 60 days — to make damn sure you are 100% happy with your frankly-astonishing strength gains and muscle growth…
If for ANY reason you are not 100% satisfied — EVEN if it's because you just don't like the look of my ugly mug… LOL — just let me and my team know before the end of 60 days and you'll get every penny back within hours!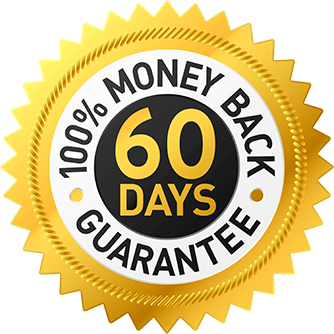 The Alpha Nation Pledge
Experience The Results You Expect Or Claim Our 100% Bulletproof Money-Back Guarantee
We expect you to test every program created by Alpha Nation for a full 60 days to prove every promise we make and experience the results for yourself. If for any reason you are not happy with the System simply email us and you'll receive a 100% no-questions-asked refund at any time within those 60 days. Guaranteed.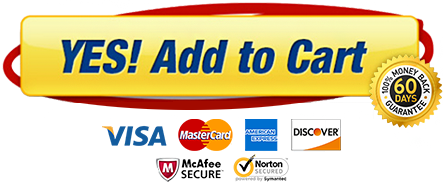 And hey, even though I'm removing ALL the risk for you, I understand if you're still on the fence. Which is why I decided to go all out and offer you THREE extras today that will be a powerful addition to your arsenal…
FREE Extra #1
Big Guns: Black Ops Arms
I originally developed this 4-week arm specialization program for operators who need to carry around heavy equipment… Yet because I made it to work fast — packing on inches to your arms in the shortest time possible — the guys who are using it are gaining serious bragging rights with the other guys for their amazing "guns"…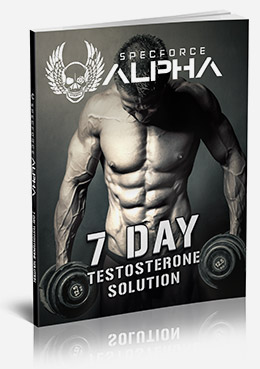 FREE Extra #2
7 Day Testosterone Solution
Inside you'll discover the common veggie that reverses estrogen dominance so your natural testosterone levels can spike… The one seafood that ancient civilizations used to massively boost virility… The "anabolic" powerhouse that's sitting in your fridge right now… that you should be drinking after EVERY workout… The ONLY supplement that truly supports high testosterone, and which pricy supplements are total frauds… And many more hidden nutrition and supplementation techniques to boost testosterone quickly and naturally…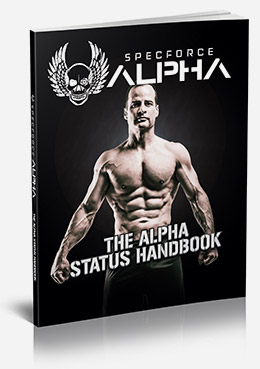 FREE Extra #3
The Alpha Status Handbook
Basically, this is your essential guide to embracing your new Alpha Male special status. You'll discover the 10-second black ops trick to instantly look 15% more powerful and masculine… The stealth mindset shift that makes you the focal point of any room… The posture secret that magnetically draws the attention of any woman… The forgotten social skill that firmly anchors your Alpha status in any group… The conversation technique that solidifies your Alpha Male dominance… The irresistible body language trick that forces other men to submit to your authority… And the one voice trick that will have women hanging on your every word…
Wow! Let's add all this up just so you can see for yourself
what a great deal you're getting…
We already agreed that Tactical Muscle is worth AT LEAST $79 by itself… so getting more than 60% off that is already a pretty great deal.
But then you're also getting Big Guns: Black Ops Arms, 7 Day Testosterone Solution, and The Alpha Status Handbook…
And each of those would sell for $30 or more by themselves… except they're ONLY available as part of this special package so you can't GET them anywhere else.
That means you're getting $169 worth of life-changing value today…
But using your special discount you are getting EVERYTHING for just $29…
Your Price
(Action Takers Discount)
$29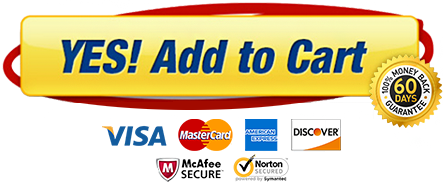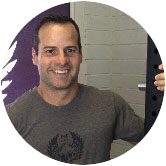 Stand Apart,





Todd Lamb
-ps- Every man must decide to either Stand Apart or fade into the crowd. Because I've been guilty of putting off that decision in the past — and because I don't want you to make that same mistake today — just remember you have a full 60 days to experience mind blowing muscle growth for yourself, risk-free. With my no-questions-asked Money Back Guarantee there's no way you can lose…
-pps- Remember: your strength and muscle mass is the #1 predictor of how little you will age. Your birth date doesn't matter a bit. What defines you as a man is the vitality that comes with building the kind of Power Physique that women adore and other men respect. I've seen men in their 60s dominate a room full of 20 year old guys simply through their physical presence…
However, as I mentioned in section 4 of this letter, there's really only ONE single way for you to keep your strength and muscle mass gains going as your chronological age increases. You need to trigger that specific kind of muscle growth. And to do that you need to "trick" your nervous system into letting you get away with it. And…
The best part is you need to spend LESS time in the gym to get these faster and superior results!
Listen: If you don't take action today, chances are you never will. And if you come back later you may miss out on the massive Action-Takers discount you're getting today. So if you want to put the brakes on the aging process, or even look 10 years younger in the next few weeks… If you want to maintain your virility and vitality for years to come… If you want to finally have the kind of athletic and vascular physique that immediately signals to the world that YES… You are an Alpha among men!… Then claim your Action-Taker status, your bonuses, and your massive 63% discount now…