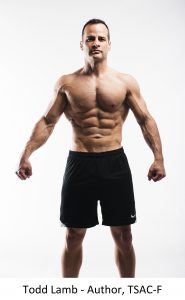 Welcome to the Alpha Nation. It is my sincere hope that you are both entertained as well as informed by the content I bring you on this site.
Whether it is something I have put together or a video or article written by a guest.
My mission is to make you laugh and get the most of out your day and ultimately transform your life so you can lead the life you know you're meant to.
A bit about me:
My least favorite thing is to ramble about myself, as one of my core values is humility. However, over the years I have found it is still possible to provide people some insight into what makes you tick without taking a million "selfies" and blowing up social media with a second to second account of whatever thought may enter my head.
The fact of the matter is less is more. High quality and diverse information across a broad spectrum of experts is always better than a singular linear approach to training.
Professionally, I was a 17 year veteran police officer and a recently retired SWAT Team Leader with over 350 completed missions and in excess of a decade of experience on my team. Four of my years on the team were spent in the TL (team leader) role. Prior to joining SWAT I was a dog handler for 7 years having worked SWAT and Canine concurrently for 3 years, during that time I was fortunate enough to Capture 2 Canadian Police Canine Championships due in large part to my partner Police Service Dog Rogue. He was one of the most amazing animals I have ever encountered…and I've seen hundreds.
I was also a member of our Police Dive Unit immediately upon getting hired as a result of my commercial diving experience.
I have previous military experience in the Canadian Forces and earned my jump wings during my service. I was also awarded the Commandant's shield as a recruit. My dream to become a Pathfinder was shattered when after receiving my transfer message to the Airborne, a scandal resulted in the entire unit being disbanded.
Certifications
SWAT Commander
SWAT Team Leader
Basic SWAT Instructor
H&K MP5 Instructor
H&K G36 Instructor
Active Shooter Instructor
Rappel Master Instructor
Hostage Rescue Tactics Instructor
Winter Warfare Tactics
Close Protection
Basic Parachutist
Less Lethal Munitions Operator
Use Of Force
Tactical Canine Handler/ Trainer
Police Canine Expert
Tactical Strength and Conditioning Specialist
Occupational Unrestricted SCUBA (Commercial Diving) Instructor
Police Diving Certification
THE MISSION
It is my life's mission to transform the lives of 1 MILLION MEN through our programs and through our information. I want to see you succeed. Words such as honor, loyalty, trust, integrity and courage are words that have powerful meanings, but they are only words unless you live by them.