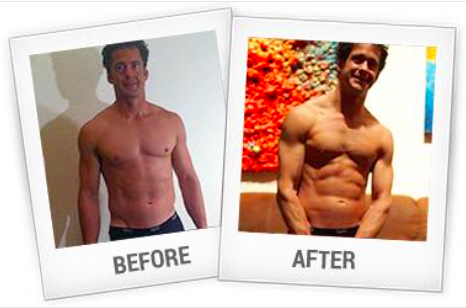 I am so thrilled to announce SpecForce 60 Day Challenge!
This isn't just a challenge – it's a mission.
I have created this mission as a "thank you" for trusting my Specforce Abs and T-Cycle system.
Please read this short post to learn more about how you can seriously change your body in a very short period of time through a series of short sessions. You will be given exclusive access to Todd in a private Facebook group, Skype and text messaging.
Most  challenge winners are based just on weight loss. However, that's not the case here. This challenge is to help you create the masculine lean muscle shape that you desire, and if you lose all the belly fat you want in the process then it's even better!
I'm looking to do more than just help you lose stubborn fat. I want you to be the best version of yourself possible. I didn't just struggle to lose weight — I struggled to overcome a negative body image that was killing my self-esteem and my everyday enjoyment.
Real heroes and special operators use this program to strengthen and define their bodies. It's about a change in attitude, self-esteem, self-confidence and lifestyle habits that acquires attention when you walk into a room.
I want contestants to apply that are seriously ready to make a change and to create the "alpha-shape effect". Which is why I am only selecting 50 new operators for this critical mission.
Listen, it is my goal to change the lives of 1,000,000 men and I am going to do that personally for those guys are serious about this mission and know what it takes to be a part of something powerful and life changing.
STEP #1 — Watch This Video and READ THESE DETAILS

— The SpecForce Abs and T-Cycle 60 Day Transformation Challenge Starts On May 2nd and Ends On June 30th. If you have purchased Specforce Abs and/or Specforce T-Cycle and are ready to apply it to your life, this is for you.
If you haven't purchased SpecForce Abs and/or the T-Cycle Diet yet, and would still like to join the transformation contest, you must first secure your copy of the program by clicking on the program names.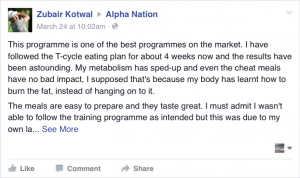 — This event is 100% free for current customers of the SpecForce Ab's and T-Cycle program — you will not be charged a dime. If you are chosen as one of the 50, you will get 60 days of coaching at ZERO COST TO YOU!
— We are giving away over $900 in prizes. Including 1 Grand prize and a series of weekly prizes for achieving some easy to reach goals.
— I am only allowing 50 new operators to join in the challenge — which means if you are interested you must jump on over to STEP #2 and let me know you are ready for a transformation…
STEP #2 – SIGN UP HERE
Fill out the form below and click submit if you are interested in being considered for one of the 50 available spots for the challenge.
STEP #3 – WAIT TO SEE IF YOU WERE CHOSEN TO JOIN THE CHALLENGE
Since there will be way more than 50 new operators entering the challenge, I will be sending an email out in the next few days to let you know if your application to join the challenge was approved.
If you've read this far then we know that you are genuinely interested in changing your life and demanding the respect and attention you deserve when you walk into a room. The challenge planned for you can be the event that changes the way you think and act around your workouts, nutrition and lifestyle — the fitness goals you feel are impossible, are 100% possible. If you want a little extra push and need more support take action and fill out the form below! Let's get you looking and feeling the way you know you are capable of and dream about.
Prizes:
1st — $500 + Personal Coaching and BioOptimizers Supplement Stack
2nd – $250 + BioOptimizers Supplement Stack
3rd – $100 + BioOptimizers Supplement Stack
Random Prizes of $50.00 for meeting a challenge that is not only easy to do but sometimes so random! This cash is up for grabs for everyone…every week!